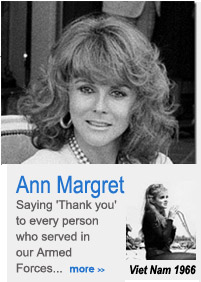 Operation Firing For Effect Inc.: Firing with the Voice's of our Nations Veterans and those now serving!

Veterans For Veteran Connection Inc.: Advacating for Veterans and their families and those now serving.

Click here to .


We are leading the fight for the enforcement of federal laws established to protect veteran's disability benefits under all circumstances and we need your help.
Operation Firing For Effect is the only organization actively and aggressively addressing this issue. Join OFFE to support Mandatory Funding and keep informed of our organizations activities and projects. Donate now, become one of our card carrying sponsors, or join our group of community leaders standing tall for our Veterans.


257th CONSECUTIVE SUNDAY RALLY OF THE VETERANS REVOLUTION
Fellow Veterans and Friends of Veterans, Tomorrow (1/20/13) is the 257th consecutive Sunday Rally of the Veterans Revolution to "Save Our Veterans Land" and to "Bring Our Homeless Veterans HOME." We have been fighting the enemy for nearly five years. ... Read more.
---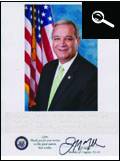 JEFF MILLER COULD BE MVP IN CONGRESS
11/29/12 Nothing in life is assured, but Rep. Jeff Miller's Wednesday eruption against Veterans Affairs officials' evasion of simple questions about waste and incompetence in their department could mean a prominent place for him in th e history books. Here's why: For decades, Congresses under majorities of both parties have repeatedly passed grandly worded laws creating new federal departments, agencies and programs, then left the hard work of shaping them to unelected, unaccountable executive branch bureaucrats. The results have been bureaucratic monsters whose out-of-control spending and power-grabbing regulatory excesses are changing government from the people's servant into their master.... Read full story published by The Washington Examiner.
POSTED: February 28, 2013 Read OFFE's letter to Congressman Jeff Miller.
---
BOWE BERGBAHL: MISSING US ARMY SOLDIER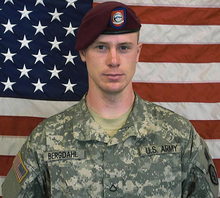 Attention every US Rep voted back to repersent the Nation and those that are new on the job: Take heed! Until this man who has volunteered his life for you and me comes home, let's not rest. GOD Bless America! Bowe Robert Bergdahl (born March 28, 1986) is a United States Army soldier who has been in the captivity of the Taliban-aligned Afghanistan Haqqani network since June 2009... Read more.
---
3/3 RVN REUNION 2013 - SEATTLE, WA JULY 23-28, 2013
Posted November 2012
Old battle-worn Marines & Corpsmen coming out of a nightmare of a jungle war and reuniting in beautiful Seattle: Host & Hostess / Sponsor: Richard & Roz Beard Co-Host: Craig Slaughter
The last reunion to be held anywhere near the West Coast was in 2006 Colorado Springs, Colorado. Since the 2012 Reunion was held in Branson, MO and the 2014 Reunion is scheduled for Charleston, SC, we have decided to host/sponsor a reunion on the West Coast. Now, the 3/3 RVN association reunions can be held EACH YEAR, with the even number years being scheduled for the East Coast area and the odd number years for the West Coast area. Regardless of location the reunions are open to ALL 3/3RVN Marines, Corpsmen and family members. Please use the following link for easy Reunion Registration and Hotel Reservations.
---
PRAYER REQUEST
A Small Prayer Request for Andrea.....just a moment of your time.
---
USMC 237th BIRTHDAY SALUTE
Join me November 10, 2012, in wishing the United States Marine Corps a Happy 237th Birthday and in honoring my fellow Marines past and present. Please watch our annual birthday tribute. To the men and women serving in every branch of the U.S. Military — Army, Navy, Marines, Air Force and Coast Guard — thank you. Your service and tireless commitment to keeping our country safe makes us all proud. This year we are raising money to support the Semper Fi Fund (which provides critical support to wounded members of all armed forces and their families). We will match all donations up to $1 million. Please donate today.

Sincerely, Bob Parsons
Executive Chairman and Founder GoDaddy.com
---
NEW MILITARY APPRECIATION CHANNEL
Serving Those Who Served Us Best
10/8/2012 Mission Statement: MAC, The Military Appreciation Channel's mission is to create a dedicated platform for shows that reflect the interests and concerns of one of the greatest (and largest) segments of our population (Active and Retired Military and their Families). The vision of this channel is to provide a voice for the many military service organizations, support groups and non profits that serve active duty, retired military and their families through a nationally accessible radio/TV platform and at no cost to the service organizations. MAC is about patriotism and not about politics and is designed to serve those who have served us best, the MIlitary and the First Responders of our Country. We are proud to launch this network with a show from EACH one of our 50 States plus dozens of shows from the participating military groups. Our thanks to everyone who has made this vision a reality! Read more...
---
A MESSAGE FROM WILLIE NELSON
American Icon, and grassroots activist, Willie Nelson is asking for all Americans to Stand Up For Our Troops in a public service announcement posted on YouTube.

USAF Veteran, Willie Nelson
Attorney Fred Jones

Grammy Award Winner Charlie Daniels

Gene D. Simes, OFFE Founder/President

Jere A. Beery, Veterans Advocate

NJ Senator, Frank Lautenberg

New Mexico Lt. Gov. Diane Denish

Jack Davis for Congress

Recording Artist, Andrew Dean

NY State Senator Michael F. Nozzolio